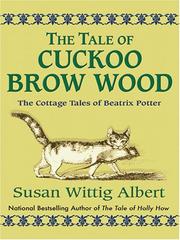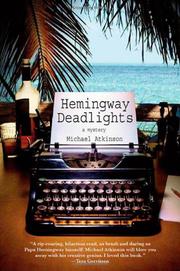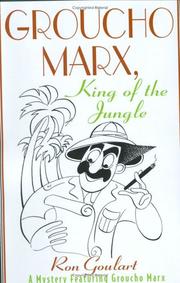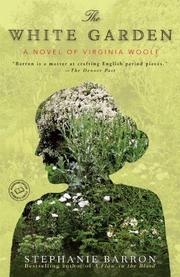 Real People in Fictional Mysteries
I currently have some mysteries on display that feature real people as characters in the books. These people are not necessarily the sleuths, but they are all involved in murder. Coincidentally, the May 3 issue of Publishers Weekly has an article on the same topic. Their main focus was on historical mysteries and highlighted many of the authors and characters I am showcasing. Here are the series I have included in my display.
Albert, Susan Wittig - Beatrix Potter Cottage Tales series
Alexander, Bruce - Sir John Fielding series (formed first professional police force in 1750s London
Atkinson, Michael - Ernest Hemingway (Hemingway Deadlights, Hemingway Cutthroat)
Barron, Stephanie - Jane Austen series (Jane and the ...) and Virginia Woolf (White Garden)
Brandreth, Gyles - Oscar Wilde series, including Sir Arthur Conan Doyle
Challis, Joanna - Daphne Du Maurier (Murder on the Cliffs)
Goulart, Ron - Groucho Marx series
Hamilton, Barbara - Abigail Adams (Ninth Daughter)
Harper, Karen - Queen Elizabeth I series
Kaminsky, Stuart - Toby Peters Hollywood series (incl. Joan Crawford, Bette Davis, Cary Grant, Judy Garland and Clark Gable)
Liesche, Margit - Hollywood Buzz (with Bela Lugosi)
Lovesay, Peter - Prince of Wales - Bertie and the ...
McCleary, Carol - Nellie Bly and others (Alchemy of Murder)
Paige, Robin - various Victorian era people (incl. Marconi, Lillie Langtry, Rolls & Royce, and Rudyard Kipling)
Randisi, Robert - Rat Pack (Sinatra, Martin, Lawford, etc.)
Roosevelt, Elliot - First Lady Eleanor Roosevelt
Rowland, Laura Joh - Charlotte Bronte (Secret Adventures of ...)
Stuckart, Diane - Leonardo da Vinci series
Upson, Nicola - Josephine Tey series (1930s mystery writer)
New Releases and Forthcoming Mysteries
Evanovich, Janet - Stephanie Plum in Sizzling Sixteen
Johnson, Craig - Walt Longmire in Junkyard Dogs
Kelly, Jim - Det. Insp. Peter Shaw in Death Watch
Leon, Donna - Guido Brunetti in A Question of Belief
Rowland, Laura Joh - Charlotte Bronte in Bedlam, the Further Adventures of Charlotte Bronte
Thompson, Victoria - Sarah Brandt in Murder on Lexington Avenue (Gaslight Mystery)