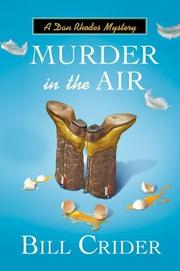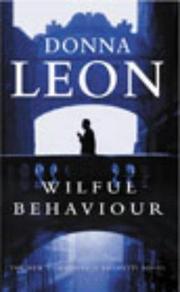 TEAMWORK
Many of us read mystery series, not just for the mystery, but also for the continuing cast of characters we come to know almost as friends. Each new book in the series allows us to revisit these friends and follow them through life's ups and downs.
While the protagonist/sleuth is the main character in the story, he or she is usually associated with a number of supporting characters who often assist in solving the crime. In a number of mystery series there is one character who plays a more significant role in relationship to the protagonist. When paired with the main character, they are often referred to as "Dynamic Duos". Some classic examples are Holmes and Watson and Nero Wolfe and Archie Goodwin.
Here are some popular Dynamic Duos from the mystery genre.
Husband and Wife Teams:
Hart, Carolyn - Annie Laurance and Max Darling (Death on Demand series, South Carolina)
Kellerman, Faye - Peter Decker and Rina Lazarus Decker (Los Angeles)
Paige, Robin - Kathryn Ardleigh and Sir Charles Sheridan (Victorian England)
Perry, Anne - Hester and William Monk, Thomas and Charlotte Pitt (London)
Peters, Elizabeth - Amelia Peabody and Radcliffe Emerson (England/Egypt)
Robb, J.D. - Eve Dallas and Roarke (futuristic NYC)
Sayers, Dorothy - Lord Peter Wimsey and Harriet Vane Wimsey (London)
Police Procedural Teams (not usually "good cop, bad cop", but they often have very different styles and personalities):
Booth, Stephen - Ben Cooper and Diane Fry (England)
Crombie, Deborah - Duncan Kincaid and Gemma James (Scotland Yard)
Fowler, Christopher - Arthur Bryant and John May (Peculiar Crimes Unit - London)
Grabenstein, Chris - John Ceepak and Danny Boyle (Sea Haven, NJ)
Graham, Caroline - Insp. Barnaby and Sgt. Troy (England)
Hill, Reginald - Andrew Dalziel and Peter Pascoe (Yorkshire)
Hillerman, Tony - Joe Leaphorn and Jim Chee (Navajo Tribal Police)
Mysterious Character Teams (these secondary characters are persons of mystery themselves):
Coben, Harlan - Myron Bolitar and Win
Crais, Robert - Elvis Cole and Joe Pike
Evanovich, Janet - Stephanie Plum and Ranger
Mosley, Walter - Easy Rawlins and Mouse
Parker, Robert B. - Spenser and Hawk
Watch for these new mysteries scheduled for release in August, 2010:
Barr, Nevada - Burn (Anna Pigeon)
Crider, Bill - Murder in the Air (Sheriff Dan Rhoades)
Francis, Dick - Crossfire
Kellerman, Faye - Hangman (Peter Decker and Rina Lazarus)
Leon, Donna - Willful Behavior (Commissario Guido Brunetti)
Paretsky, Sara - Body Work (V.I. Warshawski)
Riggs, Cynthia - Touch-Me-Not (Martha's Vineyard Mystery)
Robinson, Peter - Bad Boy (Inspector Banks)
Todd, Charles - Impartial Witness (2nd in the new Bess Crawford series)