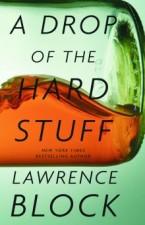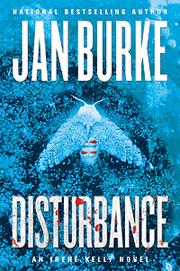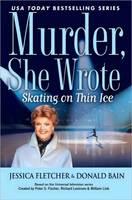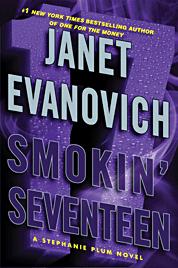 Welcome Back!
After an absence of a number of years, some very popular mystery characters are making their return to the scene of the crime. There are many and varied reasons for an author to stop writing a series. Sometimes, they feel the series has run its course. Often they are focusing on developing a new series, or they may be writing stand-alone fiction. In one case, Ian Rankin was forced to end his Inspector Rebus series because the fictional character had reached the actual mandatory age of retirement in Scotland. Sue Grafton is often asked what will happen to Kinsey Milhone when she reaches the end of the alphabet series.
Lawrence Block is bringing back popular private investigator Matthew Scudder in A Drop of the Hard Stuff. It is due out on May 12, 2011 and will mark his first appearance since 2005. Here is what Lawrence Block has to say about the return of Scudder:
"I thought I was done writing about Matthew S., which shows what I know. The new book is set back in time, in the early 1980s, the years of Scudder's early sobriety. I'd skipped five or six years in his history, from Eight Million Ways to Die to Out on the Cutting Edge, and the right story came along and fits in seamlessly. And I must say it was interesting writing about a time without cell phones and computers, let alone Google and Wikipedia."
Watch for the new Irene Kelly mystery by Jan Burke. Disturbance, (June 21, 2011), features newpaper reporter Kelly once again facing notorious serial killer Nick Parrish. The last Irene Kelly mystery, Kidnapped, was published in 2006.
Also making a return is Jeanne Dams' character, Dorothy Martin (American teacher retired in England) in A Dark and Stormy Night, which arrived at WPPL in late March. Author Dams describes this newest entry in the series, and first since 2004:
"When Dorothy and Alan are invited for a country house weekend they expect nothing more explosive than the Guy Fawkes fireworks. Even Dorothy could not have anticipated an epic storm and the discovery of a skeleton among the roots of a fallen oak tree. I wrote this for a friend who loves the traditional country-house murder, and decided to go with the cliché title for fun."
And mystery readers can also look forward to the newest book in the Alex McKnight series by Steve Hamilton. Misery Bay will be available June 7, 2011. Last appearing in 2006, private investigator McKnight, is retired from the Detroit Police Department and lives in Paradise in Michigan's Upper Peninsula. Author Hamilton shares this about his character:
"I figured if I took a break from Alex, especially after what he'd been through in the last book (A Stolen Season), I'd be able to recharge my batteries and come back better than before. I can't imagine ever not wanting to know what's going on with him next—and writing the next book about him is the only way to find out.
Here are some other new mysteries featuring popular characters who haven't been away as long:
Bain, Donald – Skating on Thin Ice (Jessica Fletcher – Murder She Wrote – 4/1/2011)
Clark, Carol Higgins – Mobbed (Regan Reilly – 4/6/2011)
Evanovich, Janet – Smokin' Seventeen (Stephanie Plum – 6/21/2011)
Page, Katherine Hall – The Body in the Gazebo (Faith Fairchild – 5/1/2011)
Parker, Robert – Sixkill (Spenser - the last according to the publisher – 5/3/2011)